To help you prevent damage to your home, the experts at K Kuypers Construction examine the sources of basement leaks in a new series of blog posts. In this article, we're looking into identifying and fixing non-structural leaks from water heaters that flooded your basement, faulty washing machine hoses, and leaking pipes in your basement ceiling.
First priority: diagnose what type of leak you're dealing with 
If you have spotted water leaking or pooling in your basement, your first step needs to be identifying where it could be coming from. In some cases, you might be able to find the problem quickly – water pooling underneath a visibly damaged pipe is a clear sign of plumbing issues. 
However, some basement leaks might be harder to diagnose. Pooled water with no visible signs of damage might leave you wondering what to do next. 
To assess whether your leak is a plumbing issue, such as a failing hot water heater, leaking sewer pipe or flooded washing machine hose, or a structural issue, like a foundation crack, analyze the water, looking for the following hints and signs:
Where is the water?

Water near walls, floors or wall joints can indicate cracked foundation or structural damage. 

How much water is there?

If you see a large amount of water that has appeared quickly, plumbing issues are the likely culprit, indicating a burst. Structural issues get worse over time as water widens the damage, so you will see smaller pools of water before the problem worsens. 

What kind of water is leaking?

If the water is dirty or has an odor, you're likely dealing with a plumbing problem. This water could be from a leaking sewer pipe in the basement, or a clog in your plumbing. However, if your basement leak is clean or regular-looking water, it could be either plumbing, from a leaking washer hose, or structural from clean groundwater seeping in.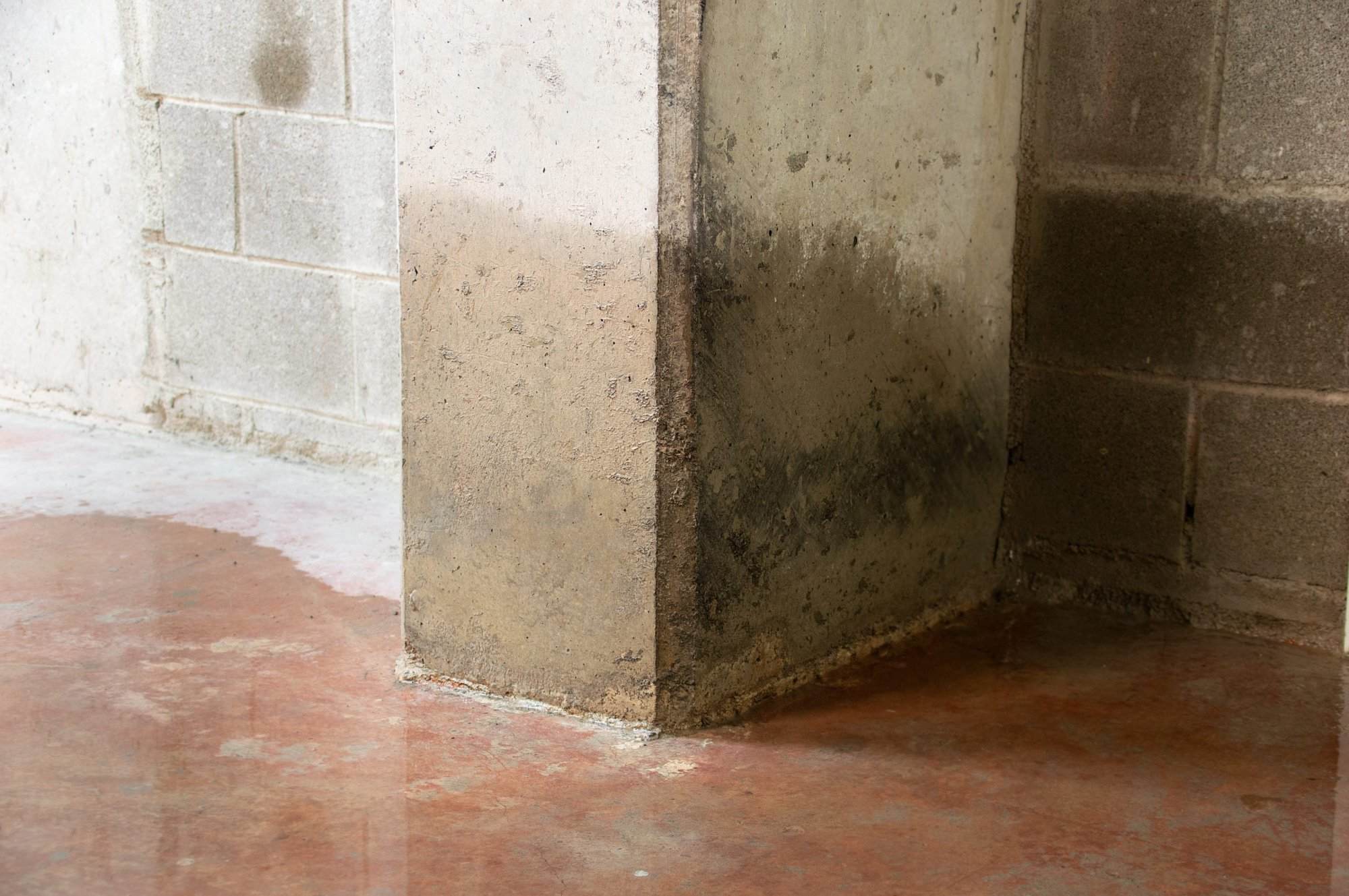 Next, find the best fix for the plumbing failure causing your basement leaks 
Once you've identified that you have a plumbing failure and where it's coming from, you need to stop the leak to keep your home dry and prevent further damage. 
Water heater failed

Leaking pipe in ceiling

Washing machine hose flooded

When your hot water heater fails, it will leak directly into your basement. 

 To prevent water heater floods, install a waterproofing system or sensor around the heater to alert you when it fails. 

Fixing a leaking pipe can be difficult. First, you need to access the pipe, then depending on the damage, you may be able to temporarily patch the pipe yourself. 

 However, it is recommended that you get professional plumbing help if the problem continues to prevent further water damage.

Over time, the seal or hose in your washing machine can wear out, leading to cracks or leaks. 

 A flood safe washing machine hose can protect your home with automatic shutoff in the case of increased water flow.
Fixing your basement ceiling leaking pipe, bursting water hose or failing water heater
Are basement leaks and faulty plumbing causing you stress? Give us a call! With our knowledgeable experts' help, you can keep your home safe (and dry)! At K. Kuypers, pride ourselves in offering the best customer service possible. Don't just take our word for it, read what our past clients have to say.